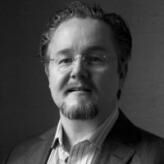 John Jellema
VP, Product Management
As VP Product Management, John is responsible for ensuring Ubisecure's ongoing development of its Identity Platform, optimising the feature development while driving generational change across the IAM delivery platform. Since joining Ubisecure in 2017, John has refocused the cloud and on-premises delivered services to fulfil customer expectations across the Nordics.
Prior to joining Ubisecure, John worked for Verizon as a Global Security Product Manager, developing and managing its DDoS platform around the world. With more than 20 years experience in global product management, John is passionate about seamless technology integration. Standing on the shoulders of giants permits us to achieve greatness today and into the future.