Ubisecure Partner Programme
Our partner-first approach helps you grow revenue and accelerate customer successes

Find a Local Partner
Looking for an SI, consultant or solution developer for your identity project? Visit our partner directory

Technology Alliances
Integrations with the Ubisecure Identity Platform and additional technology value.
Become a Ubisecure Partner
Everything you need for the B2B IAM, CIAM & Cloud-based IAM opportunity
Ubisecure operates a partner-first channel model and works closely with a network of European partners.
The Ubisecure partner programme gives you everything you need to take advantage of the multi-billion dollar Identity Management opportunity through Ubisecure's IDaaS/cloud, on-premises and hybrid solutions. Get access to the comprehensive benefits and grow revenue in order to achieve greater levels of customer success.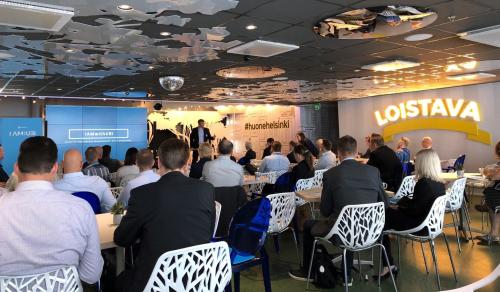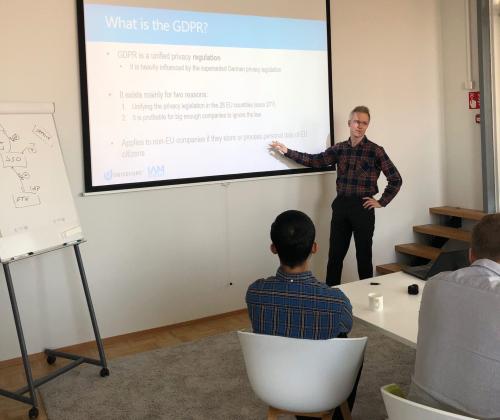 Why Ubisecure?
Our goal has always been to simplify the complex identity and security challenges faced in today's digital environment. The company's longevity in the market has resulted in unparalleled experience in understanding customer identity opportunities (and challenges) as well as unmatched experience in shaping and implementing the many European digital identity standards that, when implemented effectively, can make a huge impact to customer experience and operational efficiency.
As a Ubisecure Partner you'll get:
Full suite of Ubisecure products – IDaaS and on-premise
Joint engagement
Opportunity referral & lead sharing
Premium price points / subscription with tiered discounts
Access to demo environments, online demos and in person Release Demo events
Developer extranet, DevOps resources and interactive community
Proven ecosystem certification training and networking opportunities through IAM Academy
Access to platform for Pilot deliveries as well as full solution delivery
Access to IAM technical experts
Co-marketing programmes including MDF, joint webinars, blogs and campaigns
Certified, Certified Platinum & Technology Partner levels


Join the Ubisecure Partner Programme!
We work with security focused resellers, system integrators, digital transformation consultants and solution developers to deliver our award-winning products to organisations of all sizes. Our platform allows partners to sell IDaaS and deploy comprehensive identity solutions quickly both on-premises and in the cloud.
Ubisecure customers are companies in telecoms, financial, retail, energy, utility, healthcare and manufacturing and government that share a strong interest in customer-facing services.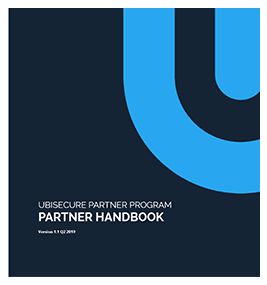 Partner Handbook
Download the Ubisecure Partner Handbook for detailed insight into the market opportunity, technology differentiation and partner programme.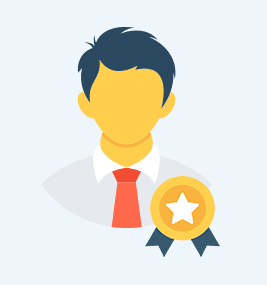 Planning to be a certified IAM consultant?
Visit our IAM Academy page to check next available courses and learn the recent trends and technologies of B2B & Customer Identity and Access Management.
"IAM Academy was a very informative and clear course, particularly the hands-on labs which provided practical knowledge of installing, configuring and troubleshooting Ubisecure's digital identity technology. The trainers, Sami and Oscar, had excellent knowledge around the topics and remained flexible to the group's needs."

Jochen Nickel

COB at inovit

"

As newcomer to the field of IAM, I find Ubisecure's IAM Academy very convenient. The staff is professional and willing to share their knowledge. I will definitely be joining their next courses as well!

"

Antti Kuokkanen

"

I have worked in Identity Access Management for 13+ years and met many IAM providers. Ubisecure is exceptional in being a dedicated Customer IAM provider, so I'm really excited to bring Ubisecure's services to the Danish market.

"

Ilanguak Olsen

Owner & Senior Consultant, IQO.DK