Customer IAM for Telecommunications
Streamline management of complex user groups and create new revenue streams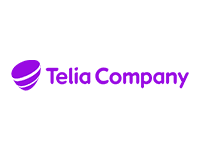 Telia Identification Broker Service
The award-winning Nordic and Baltic, cross border brokering service.
DNA Telecom
SSO and Delegated Authority: single identity; cost savings; streamlining IAM for internal and external services.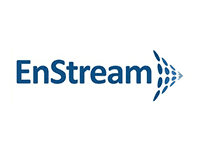 Canadian Mobile Connect Commercial Pilot
The first Mobile Connect deployment to use a Smartphone App Authenticator (SAA).
Connecting customers in a digital-first world relies on seamless identity management.
Robust security
Telcos face security threats related to digital identity. Customer identity fraud, including identity theft and identity fabrication, and a vast amount of sensitive customer data to manage and keep secure make having the correct Customer IAM solution imperative.
Authentication – support for numerous methods to authenticate a user (social, professional, verified and government) at the right time in the user journey, authorising access to only the right resources. Multi-factor authentication (MFA) and step-up authentication can be leveraged to further increase security.
Single sign-on (SSO) – offer users one identity for simplified login to all digital services and applications. As access to all services is tied to one identity's permission settings, security is increased through easy revocation of access rights. Security is further increased by reducing password fatigue among users, leading to stronger passwords and higher uptake of multi-factor authentication (MFA).
Delegated Authority – allow users to delegate access and representation rights within complex user groups, removing the need for shared credentials and increasing your visibility over who has access.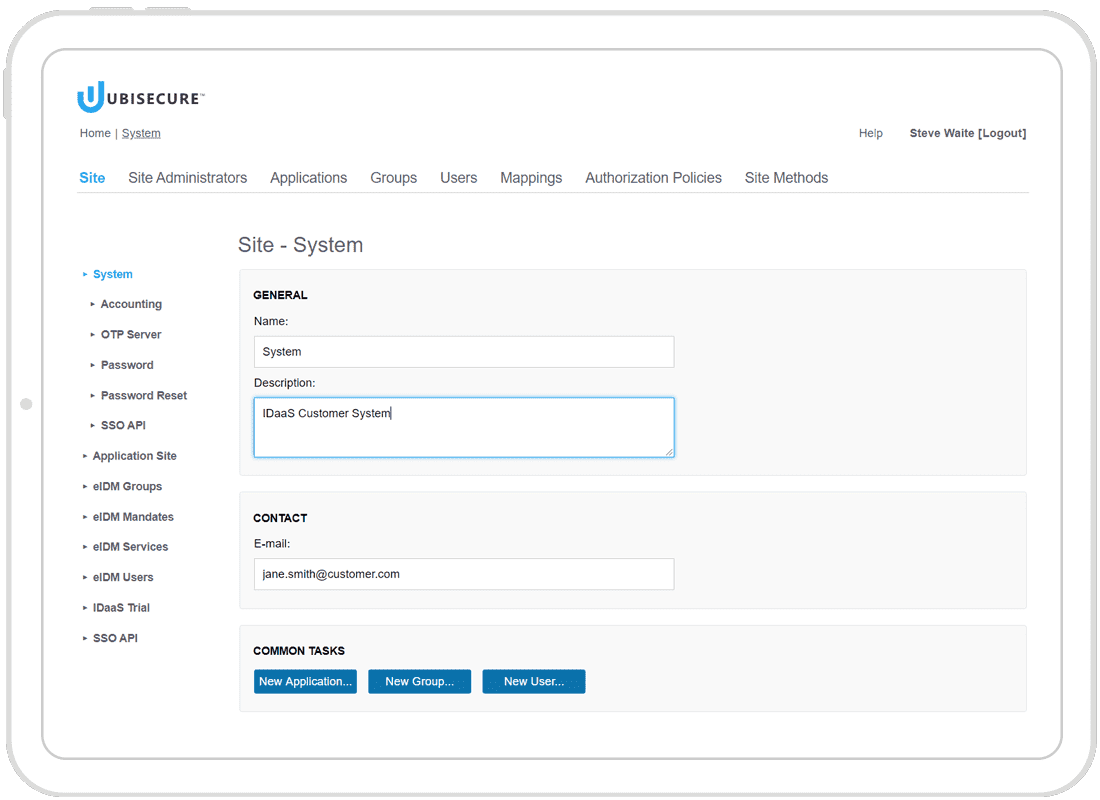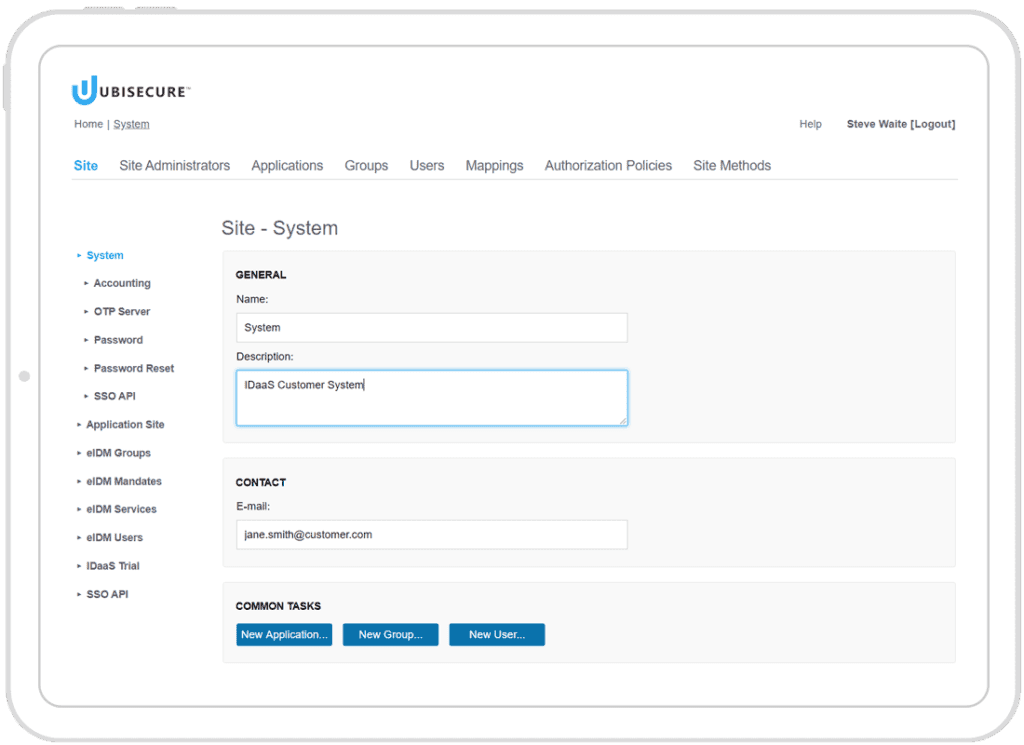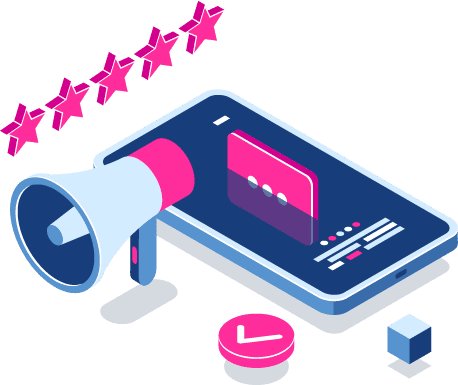 Competitive user experiences
Telecommunications companies must provide flexible user experiences that cater for a wide variety of customers and remote workers with varying technical ability. Consumers and business users require specialised workflows to access services, where the billpayer is not always the user. From onboarding to switching contract, identity is at the core of all processes in a customer lifecycle.
Multi-channel – provide a seamless customer experience across multiple channels – desktop, mobile, smart TV etc.
Self-service account management – give users control over their own account settings and preferences.
Single sign-on (SSO) – clients and partners only need a single identity to log in to your connected applications and federated services.
Identity providers – Ubisecure supports dozens of external identity providers, enabling you to connect authentication methods that are best suited to your organisation's users via its Authentication Adapter microservice and via partnerships with identity brokering platforms.
DOWNLOAD: Leverage CIAM for a better customer experience and more effective marketing
Easy regulatory compliance
Facilitate compliance to relevant regulations with Customer IAM, including data protection, pre-paid SIM registration and many more.
Self-service account management – collect consent and enable users to set their own privacy preferences.
Identity verification – connect identity providers appropriate to your regulatory context. As well as wide support for the many verified digital ID schemes, Ubisecure also supports real-time verification of real IDs using government-issued documents from 180+ countries worldwide. Reduce identity fraud without the usual friction.
Deployment options – deploy directory(s) on-premise or in the cloud, in a geographical location of your choice, or get started quickly with IDaaS.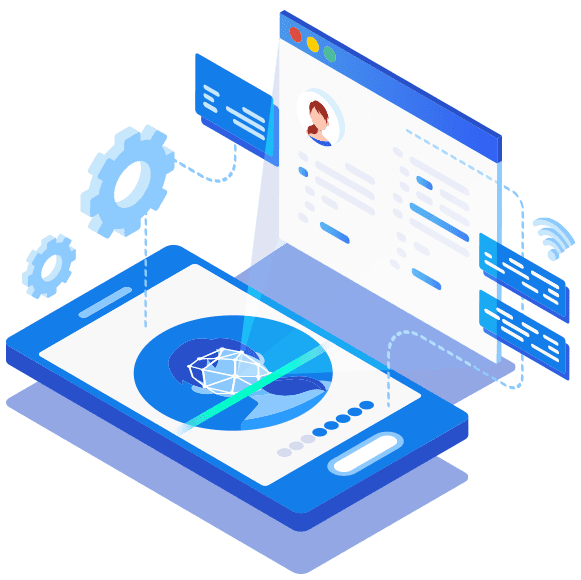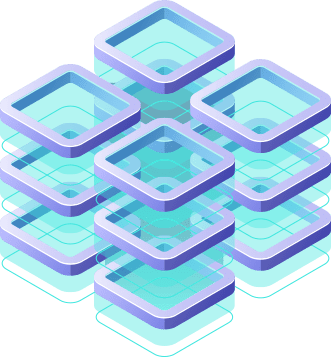 Streamlined operations
Increase operational efficiency with streamlined workflows, saving your business time and costs.
Self-service account management – take the burden of routine credential and settings changes off your support desk, handing control back to users with a simple online portal.
Connect proven APIs – attempting to build identity management capabilities in-house usually runs over time and budget, proving more complex than expected. Let your developers get back to what they do best – focusing on your core business.
Identity Directory – remove risky, time-consuming identity data silos with Ubisecure's proven, highly scalable and secure storage solution for identity data and attributes.
Ubisecure and Telecommunications
A free guide to how Ubisecure's digital identity solutions help telcos streamline management of complex user groups and create new revenue streams.