User Management
Simplify migration, creation, storage, and management of users and identity data at scale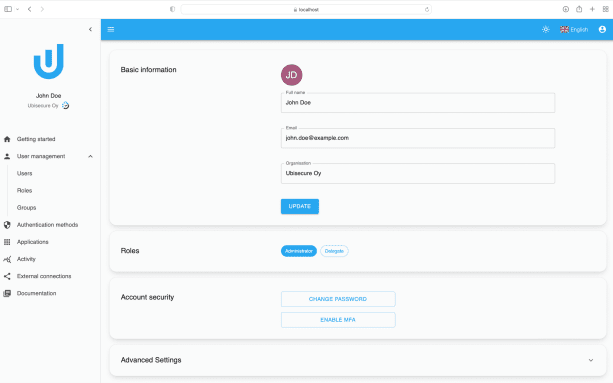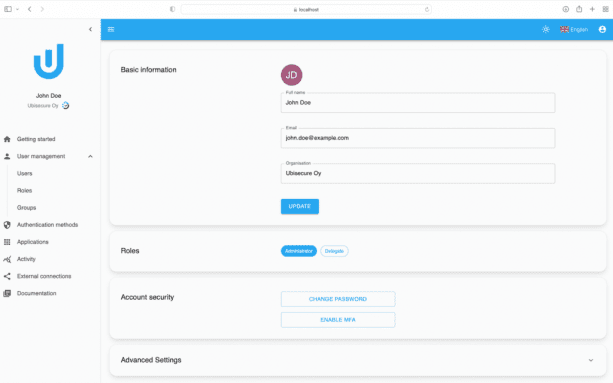 The IT department spends too much time ineffectively managing external identities, it's time to simplify
Inhouse design and development of disparate identity directories, workflows and management of users (customer, organisation, API or thing) leads to multiple identity data silos, unconnected services, and compliance and security risk. Instead deploy an out-of-the-box solution to provide flexible storage of external user identity data and attributes.

End to End User Management

Define identity providers, MFA methods and workflows, directory geo-location options, federation methods and SSO support.

Directory Scale

External identity data scales to millions of identities. Scalable and reliable directories ensure the needs of operations and risk management are met.

Self-Service

Give identity credential management control directly to users to reduce burden on your IT support desk.

Identity Data Residency

Deploy directory(s) on-premise or in the cloud. Geographical location is the choice of the organisation. Your identity data, your choice.
Self-Service Workflows for User Management
The Identity Platform provides configurable self-service workflows for user invitation, registration and role requests. Workflows can be configured to have back-end requests to other systems (i.e. CRM) for automating the user registration to eliminate repetitive, time consuming and potentially insecure manual registrations.
Supports a "least privilege" security model with Delegated Admin and Delegated Authority.
Use of external Identity Providers is supported for verifying the user identity during the registration.
Linking accounts during provisioning is handled by the API, or via an external integration tool (Mule ESB).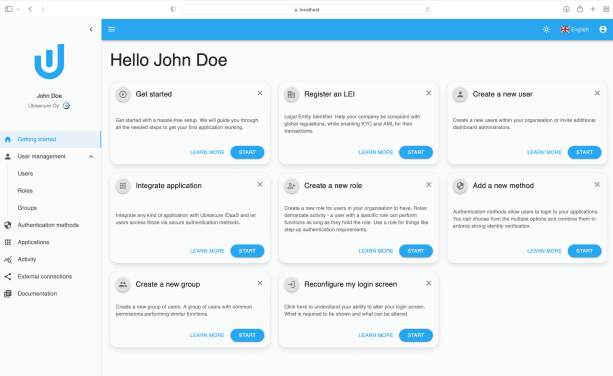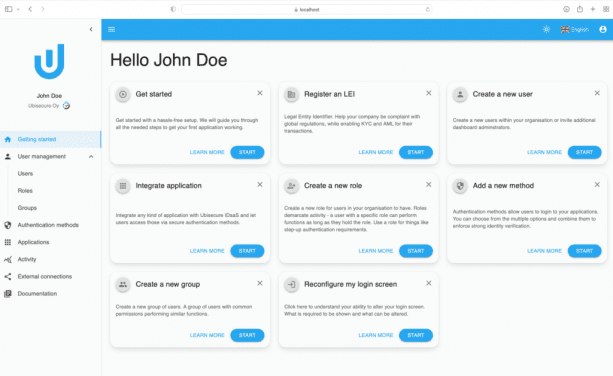 Outbound Federation & User Enablement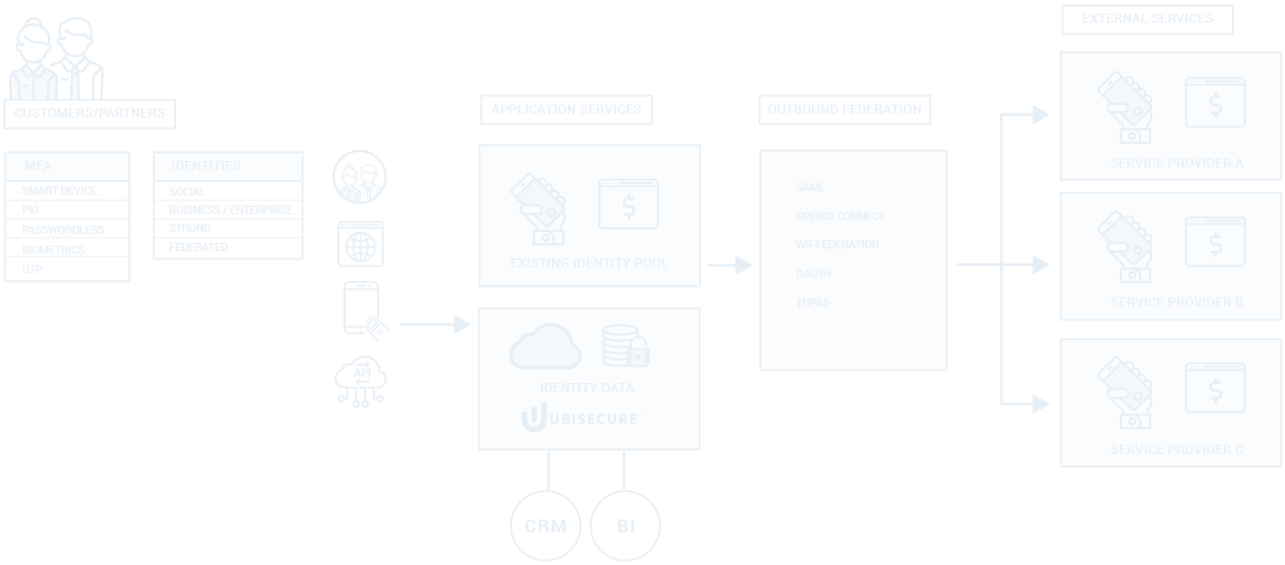 The Identity Platform can be used to federate existing user databases. Layer an oAuth server over existing identity data pools to enable them to be utilised for outbound SSO to 3rd party sites. Anonymisation, pseudo-anonymisation and attribute sharing consent ensure GDPR compliance.
Federation provides new ROI for organisations who already invest in strong KYC assurance practices. Federation also introduces your brand into the greater authentication ecosystem.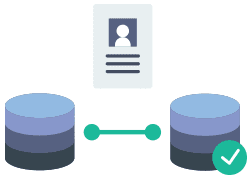 Identity Profile Management
Link LDAP and SQL databases for a centralised view of customer data
Eliminate risky and expensive overlapping identity repositories and silos
Reduce the number of accounts / identities per user

Self-Service Identity Management
Out-of-the-box support for password management, recovery and verification
Verification of email and phone number during registration
Self-service functions for authentication method management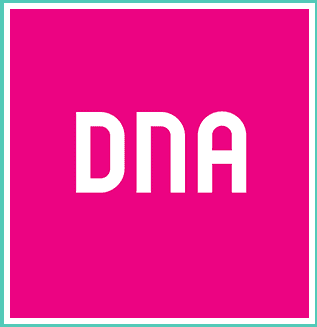 DNA Telecom
Learn how the Ubisecure Identity Server was the key component for cloud brokering service, DNA Pouta, providing convenient access to DNA corporate customers, enabling DNA to standardise the integration of the selected cloud applications to the IAM infrastructure.
> > Read Case Study
What identity APIs does Ubisecure offer?
What is Tiered Delegated User Management?