Organisation Identity
Manage and use organisation identity as a primary identity class
Obtain and use Legal Entity Identifiers (LEI), build organisation identity attributes and roles into your own solutions, or manage social group, family, and contractual organisation relationships.
Organisation Identity in IAM
With the Ubisecure Identity Platform, organisation identity can follow a parallel construct to individual identity. This allows utilisation and management of:
Varying organisation identity assurance levels
Mandating of organisation identity attributes, rights and roles – learn more
Delegation of rights, roles and representation from individuals to organisations, organisations to individuals, and organisations to organisations – learn more
High Assurance Organisation Identity – Legal Entity Identifiers
It is not sufficient to use a 'local' organisation identity number issued by a country specific Business Register for use cases that require high identity assurance at a global scale. Regulators, especially those related to the financial services industry, are now mandating the use of the Legal Entity Identifier (LEI) as that global identifier.
Obtaining LEIs can be complex, time consuming and sometimes inaccurate. In 2018 Ubisecure became an accredited (and quickly the fastest growing) LEI issuer under our RapidLEI brand. The RapidLEI platform has ensures organisations can obtain LEIs quickly, easily and accurately. Our algorithms do the heavy lifting – providing automation and accuracy, and reducing the total cost of ownership for the Legal Entity during the application process.
>> Learn about LEIs at RapidLEI.com
>> Contact Us to discuss LEI Requirements
Developing new Organisation Identity use cases
Certificate Authorities, SSL Resellers, PKI Stakeholders, and Electronic Signature Providers
As a persistent unique key to verifiable level 1 "who is who" business data and level 2 "who owns who" parental structures organizations like Certificate Authorities and other technology providers can get significant value from LEIs. Updated at least annually, LEIs will always offer an improved alternative over any static multi-year Certificates or other formats of static data.
Along with the GLEIF and forward-thinking CAs we are working with the CA/B Forum to standardize how LEIs can be i) included in SSL Certificates, and ii) how Certificate Authorities can utilise LEI reference data during validation processes.
Introducing Right to Represent
Reduce fraudulent organisational representation during onboarding and KYC of new customers, services and high risk transactions.
Deployed as a Delegated ID & Legal Entity Identifier service, Right to Represent reduces costs by automating manual verification workflows. The service digitally ties an individual to an organisation and provides a registry-based ability to check rights/authorisations to said organisation.
>> Learn More
The cost saving potential of effective organisation identity management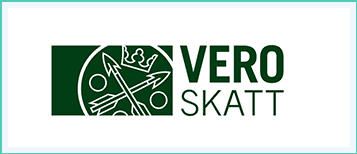 Vero Skatt
Significant savings for Finnish Tax Authority were realised from using Delegated ID to bridge Individual and organisation identity:
€8 saving per transaction
1m transactions per month
> > Read Case Study
Legal Entity Identifiers
A public report from McKinesey & Company and the Global Legal Entity Identifier Foundation (GLEIF) estimates that global adoption of LEIs could yield annual savings of many hundreds of millions USD within the banking industry alone.