Right to Represent
The fast, easy way to enforce the governance rights of individuals to represent their organisation
Next generation governance solution reduces risk of unauthorised representation and eliminates the costs associated with administration and manual representation workflows
Right to Represent is a Legal Entity Identifier (LEI) based service that makes it easy for individuals to assert their rights to represent their organisation. Using the same concept as "Sign in with Apple" or "Log in with Facebook", Right to Represent uses LEI based accounts to authenticate organisation affiliation and rights.

Compliance & Governance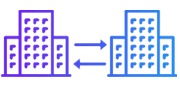 B2B transactions

Certificate Authority validation & PKI / Certs

Public sector digital services

KYC & customer onboarding

Signing services
Combining two industry leading solutions
Right to Represent requires a standardised & federated organisation identity managed through an Identity Provider (IdP) & Rights Delegation service. Rights are defined by governance mandates including legal, financial, compliance, and security.

LEIs are endorsed by the G20 as the standard global organisation identifier. The RapidLEI service is the fastest growing LEI issuer.
Ubisecure's GLEIF accredited Legal Entity Identifier (LEI) issuance service, RapidLEI, provides the LEI for the standardised organisation identity.


Well established Identity Provider (IdP) and Delegated Authority services – widely in use and at massive scale in telecoms and government.
Ubisecure's established Identity Platform provides the Identity Provider (IdP) and Rights Delegation service.
Ubisecure vetting services provide linkage between the organisation identity and the delegation / IdP services.
How Right to Represent benefits governance processes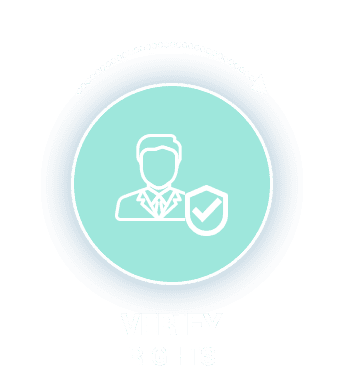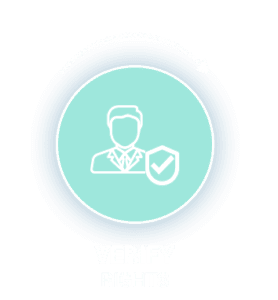 Individuals request Legal Entity Identifier(s) for Organisation via Ubisecure's automated RapidLEI service
Rights of Individual to request and represent on behalf of Organisation are verified
Rights and assurances are managed through the Right to Represent IdP service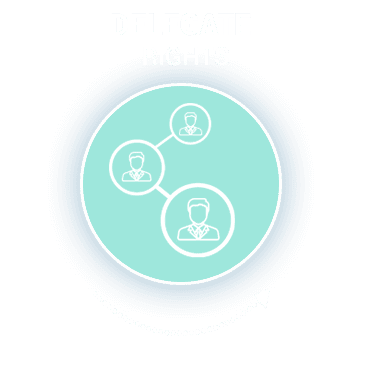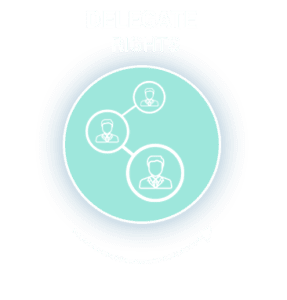 Verified Individuals can invite other individuals to join through multi-tier system
Invitees are verified depending on role of the inviter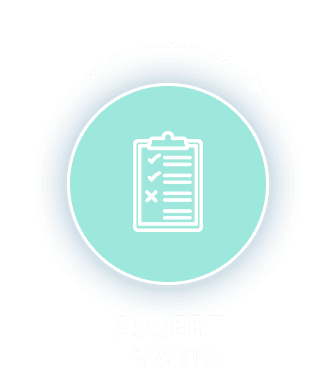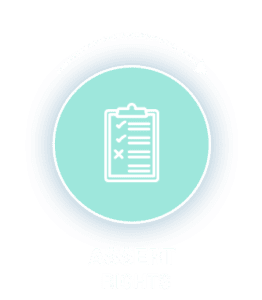 Service Providers add Right to Represent authentication (OAuth 2.0) at point in workflow they need to determine rights – displayed as a 'authenticate' log in similar to "sign in with Apple" or "log in with Facebook"
Defaults to a strongly authenticated individual (MFA) and a highly assured organisation (LEI)
Pre-established Mandates specify the definitions and values of the Rights
Service Provider builds assertion conclusion into workflow or product via SDK/API
Add Right to Represent at the point in your workflow where rights verification and enforcement of governance is needed.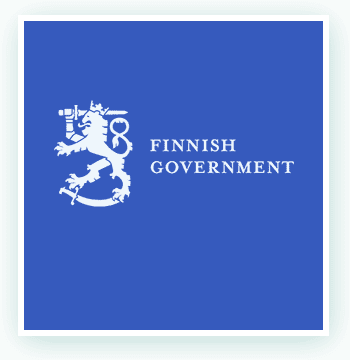 Business Value of Right to Represent
Right to Represent reduces costs by outsourcing right to request / right to represent workflows. Ubisecure delegation of authority is being used by numerous European Government and Telecoms providers.
The Finnish Government needed an identity management system to enable the strong identification of individuals and organisations for online Government services that scaled nationwide, and supported online power of attorney. Ubisecure provided the solution, now known throughout Finland as Katso.
€6-€10 saving per delegated transaction

1m+ authentications per month