Towards the end of the 19th century, the technology world was focused on electricity generation, and in Vanhakaupunki (the old settlements of Helsinki at the Vantaa river rapids) the city's first hydropower plant was built. Nearly 150 years later, this place (now the Museum of Technology and Koskenranta) hosted a conference discussing a catalyst of today's technology and business: APIs (Application Programming Interfaces). APIdays Finland 2019 took place on Tuesday 4 and Wednesday 5 June. The event — organised for the second time in Finland — was part of a series of conferences APIdays has been running since 2016. Here's what you missed — unless you were there this year!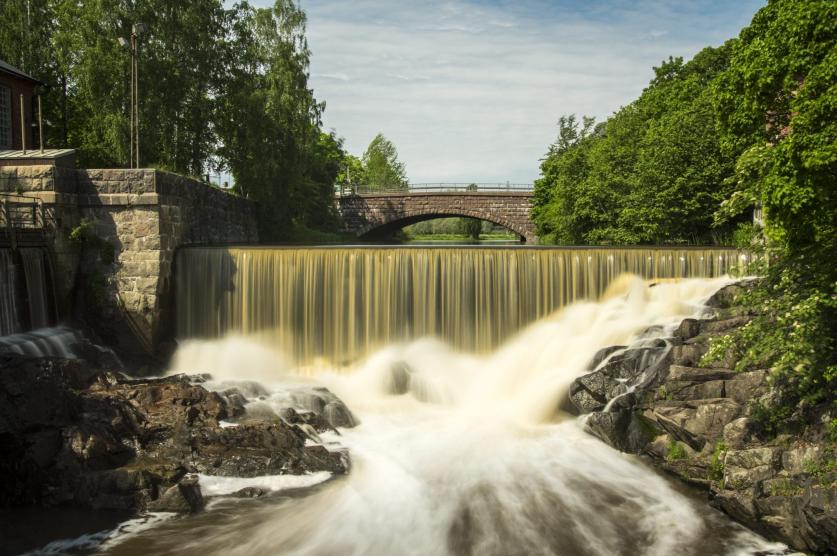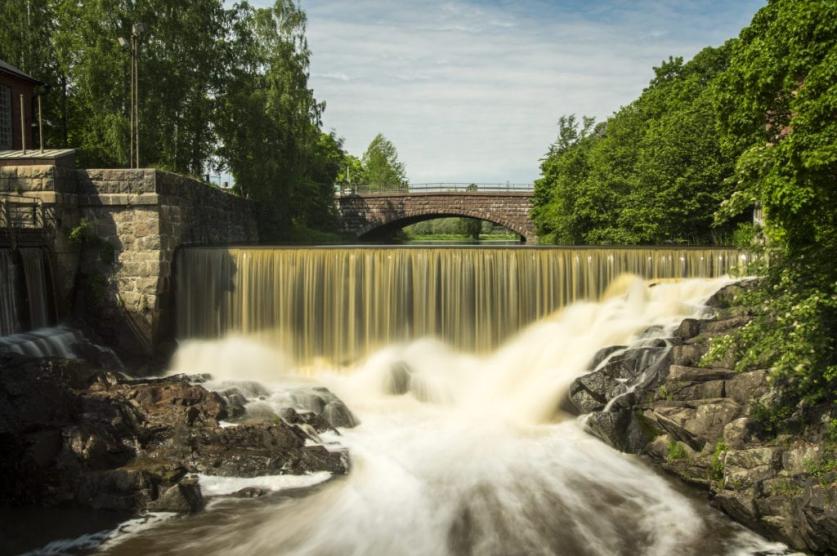 Broad range of use cases
Vesa Pirinen, VP Strategy, Paving, from construction company YIT delivered the opening keynote and presented on how IoT is helping to gather data from industrial equipment to help streamline operations. The use case focused on improving the efficiency of aggregate crushing plants. His talk highlighted that in commodity markets, the level of efficiency of the team work can mean the difference between today being a profitable day or not. Collecting and aggregating data from the field in almost real-time is key to this process.
HiQ CTO Aspo Urpilainen demonstrated a taxi service API and showed how FRENDS can use JWT (JSON web token) attributes from an OpenID Connect session to ensure the business logic works as expected, such as to prevent the same user from accidentally calling two taxis. FRENDS is a powerful integration tool and works with the various standards-based APIs that the Ubisecure Identity Server publishes.
Other interesting use cases follow… Petsofi CEO Laura Laakso showed how society can benefit from a platform that brings together researchers who treat rare animal cases with veterinary clinics and animal owners. In her talk, I learned that the animal business is a larger market than cybersecurity, but is underserved by investors. Sensotrend CEO Mikael Rinnetmäki shared his story about creating a self care platform for people with diabetes, and some experiences from the FIHR-based Finnish Kanta PHR (personal health record) ecosystem. Isabelle Reusa talked about APIs in the media business and showed the three levels of APIs in media from less to more open: The Guardian, the Financial Times and the Getty Images model. Her core message for all media companies: open API or die.
Technical sessions
Ubisecure VP Customer Success Keith Uber gave a talk about the Finnish Trust Network. First, he shared two personal stories: the day he became a Finnish citizen and the day he got married. Both happened in Finland, and in the two cases the procedure and issued certificate were paperless – fully digital. Indeed Finland is one of the world-leading digital societies thanks to the use of strong verified identities, in which bank authentication (TUPAS) has been prevalent for years. In order to follow international standards in cybersecurity and digital identity, from October 2019 Finland will require commercial services to use the Finnish Trust Network (Luottamusverkosto) for strong authentication. Right after the talk, Keith and I hosted a hands-on workshop "Connect your application to Finnish Trust Network" with around 20 very engaged participants. In the workshop, the participants installed a single page application on their own laptops that connected to Finnish Trust Network using OpenID Connect. We even were able to help one of the workshop attendees connect their integration tool, Integromat, to the Finnish Trust Network.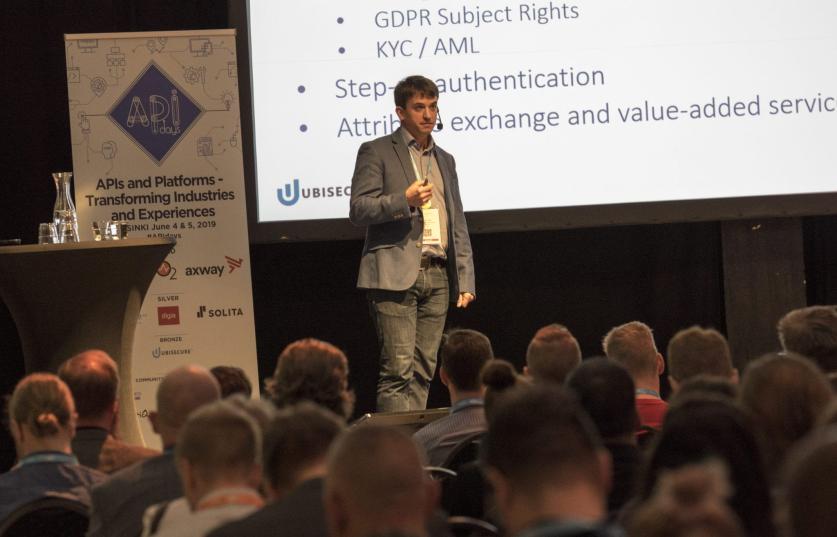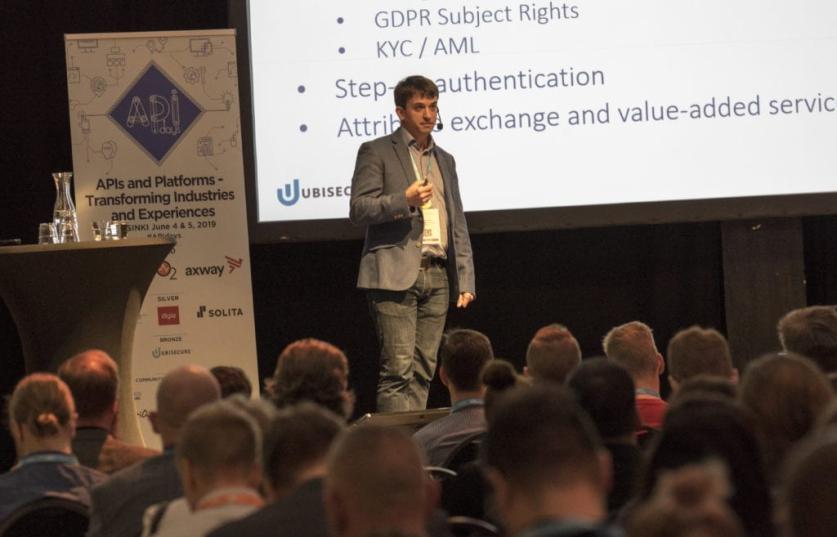 UPDATE 01/08/2019 – Watch Keith's presentation here.
Janne Nieminen from Digia presented a powerful presentation summarising their experience of API management in modern infrastructure. He gave examples of multi-cloud environments, highlighting that often a common platform across clouds is required. As important as making it easier to publish new APIs, is the importance of monitoring the quality. Companies also need to consider automated ways of enforcing both technical and non-technical requirements of APIs: automated checking of the published documents, checking if the API ships full documentation, checking if there is a well-identified owner and if it meets all of the agreed style guide rulesets. As a takeaway, Janne recommended using the API audit checklist from apiopscycles.com to validate APIs. And it is good to see OpenID Connect and JWT support on that checklist!
The API economy
There were a few insightful talks about the API Economy, including Alan Glickenhouse (IBM), Allan Knabe (KONE) and Mohan Naidu (Avanade). However, the best mix of ideas came from Marjukka Niinioja, organiser of this event and co-author of the book API Economy 101. Marjukka's first shared confession was "I wish someone had given me a magic API wisdom pill 10-20 years ago." But today she is the one giving the wisdom pill to many of us building APIs. Unlike the common practice, Marjukka argues that organisations must embrace the equation: API = All People are Important. In other words, all roles in an organisation (CEO, design, business development, operations, marketing, information security, etc.) must work together to design and plan the APIs, not only the developers. She remarked on the importance of tools and methods like API Business Model and API Canvas to achieve results.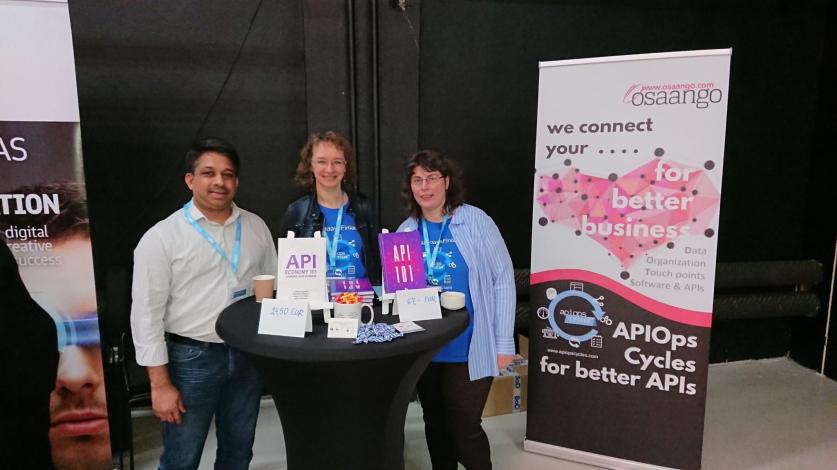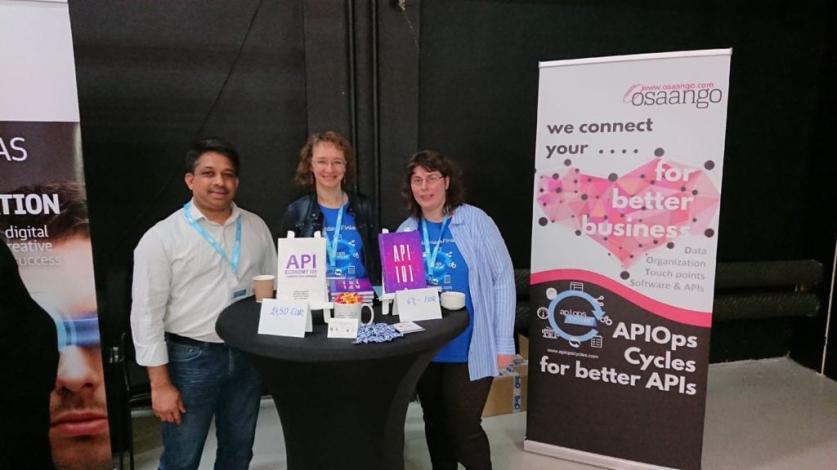 The highlights of APIdays Finland 2019
Broad range of use cases from different industries: construction, media, animal business, journalism, banking, real estate, mobility, healthcare, e-government, and more.

Both technical and business-oriented topics, plus hands-on workshops.

Emphasis on the importance of the API Economy.

The presence of the European Commission, which also gave a workshop on digital government APIs.
Want more?
Attend some of the upcoming APIdays conferences: APIdays Amsterdam on June 18 & 19, APIdays San Francisco on July 16 & 17, APIdays Melbourne on September 19 & 20, and the list continues.
If you missed Ubisecure's workshop and want to learn more about migrating from TUPAS authentication to the Finnish Trust Network, please get in touch.