A little over a year ago we launched a podcast with the aim of getting topical insights from identity thought leaders – Let's Talk About Digital Identity.
We're now celebrating our first birthday 🎂 🎈 🎉 🍾
A huge thank you to our AMAZING guests for giving us these fantastic episodes:
(In reverse chronological order)
Clare Rowley, Head of Business Operations at the Global Legal Entity Identifier Foundation (GLEIF): The LEI: A catalyst for universal digital identity
Susana Lopes, Director of Product at Onfido: Dissecting biometrics as authentication
Simon Wood, CEO of Ubisecure: Fast-tracking identity digitalisation in the 'new normal'
Bengt Berg, Head of Compliance Management Services at Cybercom: Spicing Up Identity & Access Management Compliance
Marjukka Niinioja, co-author of API Economy 101 and Founding Partner at Osaango: The API Economy and the role of identity in API security
Sid Desai, Director at REMME: Decentralised identity with blockchain
Dean Coclin, Senior Director, Business Development at DigiCert: How the Certificate Authority plays a critical role in identity
Grace Mutung'u, internet policy advocate and research fellow at CIPIT: Confronting issues in Kenya's national identity scheme
Niklas Bergvall, Chair of the Mobile Connect Interest Group at GSMA: Exploring Mobile Connect
Andy Milton, Head of Channels at Hitachi Digital Security: The latest in finger-vein biometrics
Rainer Hörbe, Senior Manager at KPMG Austria: Opportunities and challenges for eGovernment
Monique Morrow, President and Co-Founder of the Humanized Internet and President at the VETRI Foundation: Combining technology and social impact
Diane Joyce, Identity Evangelist and Executive Member at Women in Identity: Reclaiming identity for security and privacy
Rachelle Sellung and Alberto Miranda García, representing the LIGHTest Project: LIGHTest: a European project that has built a global trust infrastructure
Robin von Post, Head of IAM Solutions at Cybercom: Talking digital signatures with Cybercom's Head of IAM Solutions
Don Thibeau, Executive Director of the OpenID Foundation: A global approach to identity
Cameron D'Ambrosi, Principal at One World Identity: Breaking down identity silos
Julian Hayes, CEO of Veneto Privacy: Data privacy, Brexit and GDPR
Joni Brennan, President of DIACC (Digital ID & Authentication Council of Canada): Building Canada's digital identity future
Emma Lindley, Co-Founder of Women in Identity: Cultivating diversity in the identity industry
Lauri Immonen, Head of Security & Identity, and Joni Rapanen, Global Product Manager, at Telia Company: Building an award-winning Identity Brokering Service

Max van de Poll, Product Manager for SplitKey at Cybernetica: Digital identity in Estonia and beyond
Simon Wood, CEO of Ubisecure: Identity challenges and solutions
Colin Wallis, Executive Director of Kantara: Celebrating 10 Years of Kantara
We'll be back soon with series two after a short summer break. Subscribe to the Let's Talk About Digital Identity podcast to listen in on more great discussions on demand.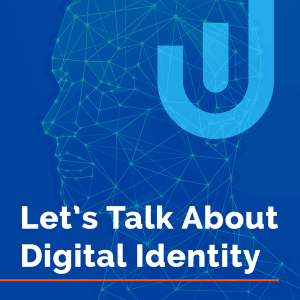 Let's Talk About Digital Identity
Ubisecure
The podcast connecting identity and business. Each episode features an in-depth conversation with an identity management leader, focusing on industry hot topics and stories. Join Oscar Santolalla and his special guests as they discuss what's current and what's next for digital identity. Produced by Ubisecure.